Enjoy thousands of the best UK hits and album tracks already on' />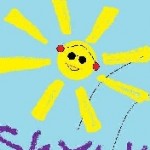 ---
Uploaded on Sep 12, 2010
494 Times Played
SKYWAVE
117 Followers
4815 Tracks
---
The Greatest Music Of All Time from the 60's, 70's, 80's, 90's, 00's and Today.

Enjoy thousands of the best UK hits and album tracks already on the playlist and more. Playlist updated regularly with fresh music.

Play on shuffle to enjoy the ultimate Variety Hits station.

Info: http://www.skywaveradio.tk

SKYWAVE | Love More Music.


---