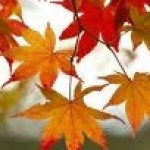 ---
Uploaded on Oct 07, 2011
450 Times Played
Amy Wray
5 Followers
10 Tracks
---
The leaves are starting to change, school is in full swing and football season has begun! There
is something about fall, its beautiful colors, the crisp weather, it makes one want to snuggle
up in a blanket with a cup of apple cider and read a good book. This fall playlist includes 10
songs that make me feel fall... come take a walk with me through this season of wonder and
fun.